Fourth ParadigMS Symposium – MRI in MS
---
14th of March 2019, Fourth ParadigMS Symposium. The ParadigMS Foundation and the Belgian Study Group for Multiple Sclerosis (BSGMS) organised an interactive learning and networking experience. Here you can review one of the two workshops that were on the agenda.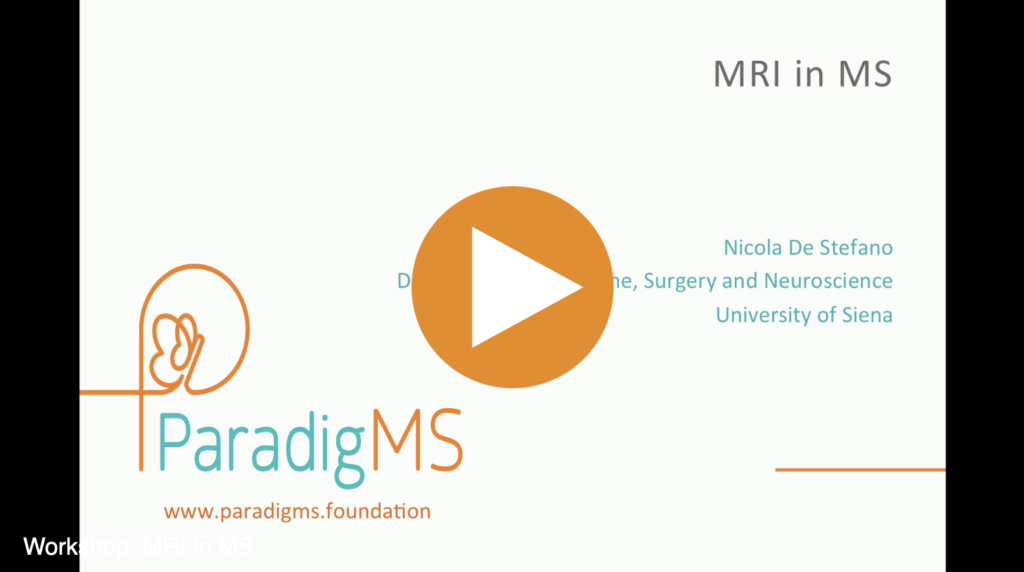 ABSTRACT
Magnetic resonance imaging (MRI) plays a central role in the diagnosis and follow-up of MS patients. Prof Nicola De Stefano talked very practically about what neurologists need while using MRI as an important tool.
NICOLA DE STEFANO
Nicola De Stefano is full Professor of Neurology at the Department of Medicine, Surgery and Neuroscience, University of Siena, Italy. He is
also Head of the NeuroImaging Laboratory in the same Department; and Honorary Visiting Professor, Imperial College London, UK.